When Scott Z. Burns and Dorothy Fortenberry set out to make their new show Extrapolation for Apple TV+ they didn't just want to tell a story that revolves around the dangers of climate change, they wanted to make sure they were walking the walk as well – so they set out with the goal to make their shoot carbon neutral. Fortenberry, along with members of the show's crew, will discuss the trials, tribulations, and successes of making a television show whose production mirrors its story's focus on climate and sustainability.
---
PANELISTS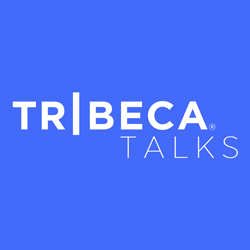 Scott Z. Burns
Scott Z. Burns is a screenwriter, director, producer and playwright. His work in film includes producing An Inconvenient Truth, as well as An Inconvenient Sequel and Sea of Shadows. Burns' writing credits include The Bourne Ultimatum, The Informant!, Contagion, Side Effects and The Laundromat. As a director, Burns' credits include PU-239 and The Report. On stage, Burns' play The Library was produced at The Public Theater and was nominated for an Outer Critics Circle Award for Best New American Play. In television, Burns is currently developing an anthology series about the ramifications of climate change, Extrapolations, for Apple TV+.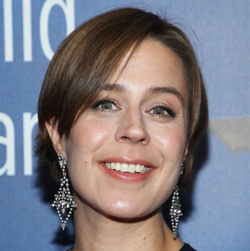 Dorothy Fortenberry
Dorothy Fortenberry is currently an Executive Producer on Extrapolations, a new anthology series about climate change from Scott Z. Burns for Apple TV+. Before that, she was a writer and producer on Hulu's award-winning adaptation of Margaret Atwood's novel The Handmaid's Tale for its first four seasons. Her plays have been performed across the country and her personal and political essays have appeared in Real Simple, Commonweal, and the Los Angeles Review of Books. She has twice been a guest on the podcast Know Your Enemy, speaking, respectively, about suburban women and climate change – her two favorite topics.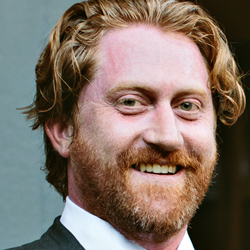 J Alex Finch
J. Alex Finch, First Assistant Director, has worked in film and television production in New York for 15 years, including for The Place Beyond the Pines, The Get Down and Underground. Prior, he was a Production Stage Manager on Broadway, as well as for various dance productions. He first collaborated with Scott Z. Burns on The Report and later on Extrapolations. The latter was a welcome opportunity to focus on timely and pressing social and environmental issues. By the time this panel occurs, he will be a proud new father with his wife Carrie Nydick Finch.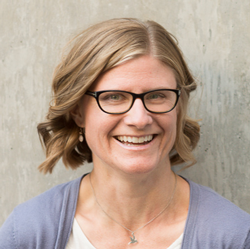 Zena Harris
Zena Harris is the president of Green Spark Group, a sustainability consulting firm that serves the motion picture industry in the USA and Canada. Zena has worked with AppleTV, Amazon, Disney, Fox, & HBO to implement sustainable practices. She was the Sustainability Manager for Extrapolations New York. Zena works with the PGA Green – Sustainable Production Alliance consortium under the Green Production Guide banner. Zena holds a master's degree from Harvard University and applies her 15+ years of experience in sustainability in several sectors to the motion picture industry.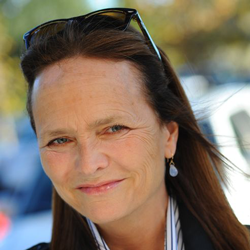 Katie Carpenter
PGA affiliation, Co-Chair, Producers Guild of America Green Task Force; and Co-Founder of Greenproductionguide.com
Katie Carpenter is an award-winning documentary filmmaker specializing in climate change and wildlife conservation. She was a producer on "Ocean Warriors", a six-hour series filmed around the world for Animal Planet, executive produced by Robert Redford and Paul Allen. She produced "Chasing the Thunder", now streaming on Discovery +, and she is currently in production on a new feature doc called "Murder at Sea." Carpenter is Co-Chair of the Green Committee for the Producers Guild of America, where she helped formulate resources for green production including a green vendor directory, guidelines and a carbon calculator customized for film and television.